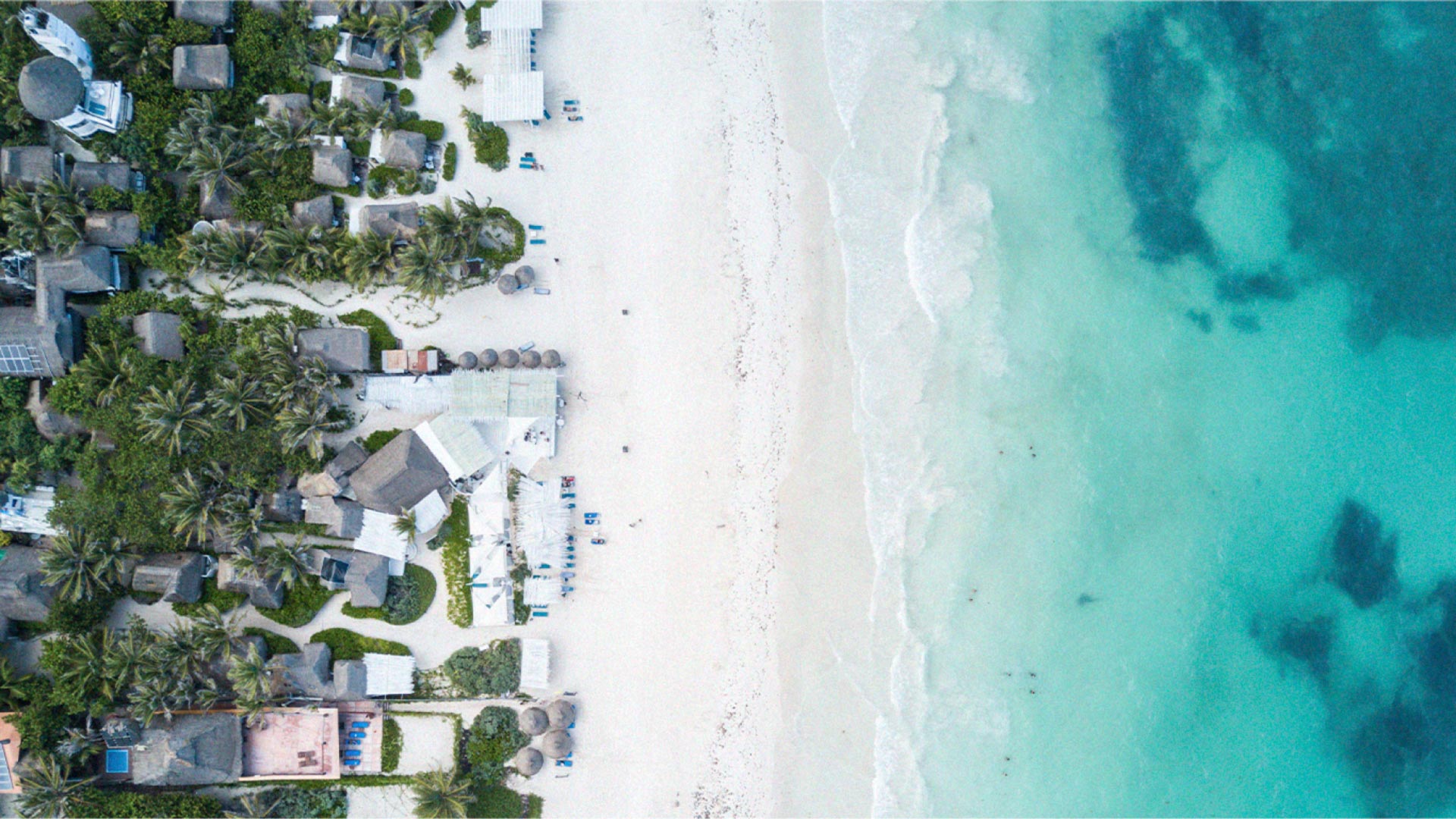 Decorated in a rustic style using a chic contrast between black and white, Coco Tulum has become one of the emblematic hotels of Tulum.
Our 50 rooms settled on the pristine beach of Tulum offer you the comfort you need mixed with a unique and instagramable aesthetic. This is the beach vacation you have been looking forward to.
Enjoy the peace and quiet that can elude you elsewhere. Get off the grid at Coco.